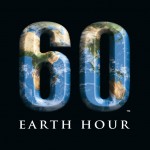 More than 200 UK landmarks – and world famous cultural symbols — including Big Ben, the Palace of Westminster in London, and Edinburgh Castle, also went dark WWF's Earth Hour. More than 100 cities and towns in the UK, including London, Belfast, Cardiff, and Edinburgh to Manchester, Newcastle, Bristol and Birmingham took part in what is set to be the biggest mass action on climate change.
Thousands of individuals, organisations, and businesses also switched out their lights and took part in activities such as candlelit dinners to show global leaders that they want strong action to tackle climate change.
In Newcastle, the Gateshead Millenium Bridge and the entire quayside went dark, while in Bristol, the Clifton Suspension Bridge switched off its lights and the city's residents took part in a candle-lit wildlife walk.
Edinburgh Castle and the Scottish Parliament headed the list of monuments turning off in Scotland, and the Forth Rail Bridge switched off. In Cardiff, hundreds of guests joined Welsh Minister for the Environment, Jane Davidson for a special candlelit dinner at the Millennium Stadium.
In Belfast, the Lord Mayor joined the count down for key city landmarks including the City Hall, the Belfast Wheel, and Stormont to switch off their lights.
Around 650 businesses and many football clubs including Manchester United, Tottenham Hotspur and Newcastle United also showed their support. Wembley Stadium switched off its iconic arch, Coca-Cola switched off its billboard sign in London's Piccadilly Circus, and Tesco and IKEA stores across the country joined many other companies participating in the UK.
David Nussbaum, Chief Executive of WWF-UK branded Earth Hour "a massive global success with millions of people switching off their lights".
The three main political parties in the UK also backed Earth Hour and the initiative won the support of Prime Minister Gordon Brown, Nussbaum said.
"With such enormous participation on a global scale, world leaders will be left in no doubt that people want them to agree greater action on climate change when they meet for talks in Copenhagen later in the year."